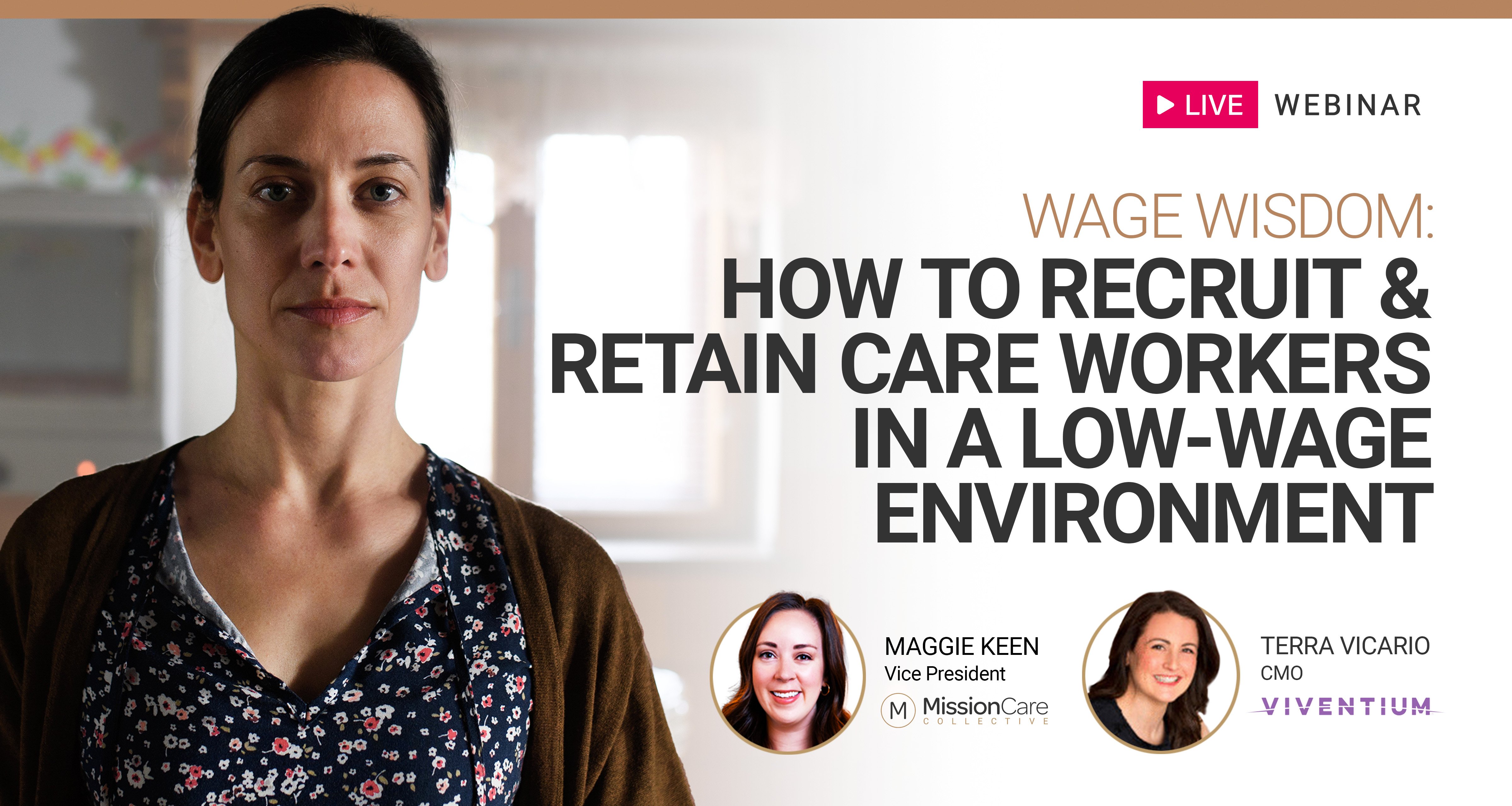 Join us for an insightful 30-minute discussion in our upcoming webinar, "Wage Wisdom: How to Recruit and Retain Care Workers in a Low-Wage Environment." This collaborative session is proudly presented by power partners MissionCare Collective, operators of myCNAjobs - the largest network of caregivers in the nation, and Viventium - an innovative leader in payroll and HR solutions. During the webinar, we will:
Explore how the caregiving population thinks about money
Unpack the competitive wage score in each state, providing context on what a frontline worker is evaluating earning in outside roles
Discuss solutions to recruit and retain good people despite low wages
And to ensure you can continue the learning after the webinar, all attendees will receive a complimentary copy of the 2023 State Competitive Wage Guide. This comprehensive resource will serve as a roadmap as you navigate the terrain of competitive wages in the caregiving industry. Can't make it? Register for a recording.